We've assembled a team of experienced sports marketing and event leaders to help bring the Tour of America to life.  We've managed men's and women's cycling events, led major sports properties, craft sponsorship programs and developed winning sports event bid campaigns.  Most importantly, we are passionate about making our shared vision a reality.
Lynn Morgan, Chief Executive Officer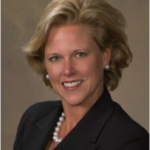 Lynn joined The Tour of America following a long career at Cox Enterprises. Prior to her most recent role as Vice President of Marketing, Lynn served as President and Chief Executive Officer of the Women's United Soccer Association from 2001-2004, where she achieved several performance benchmarks during her tenure. She was also responsible for the launch of two professional sports teams within a 12 month period, and the overall management of the teams' successful corporate operations. Lynn has served as a board member of numerous organizations including The United States Soccer Federation, the 2003 Women's World Cup Organizing Committee, The Atlanta Sports Council, The Atlanta Thunder (Professional Team Tennis) and other community-based businesses. Lynn was a member of the Women's Tennis Team at the University of Georgia and played on the SEC Championship team in 1983.
Kevin Donovan, Founder & President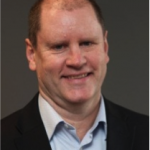 Kevin is the founder of the Tour of America and President of Renaissance Sports, the event rights holder. Following a long career with Delta Air Lines, which included management of several components of their 1996 Olympic Sponsorship Program, Kevin was a Vice President at Helios Partners, specializing in strategic consulting for sports stakeholders. A subsidiary of ASO (the rights holder of the Tour de France) Helios, was commissioned to research and develop projects that focused on ASO's cycling and endurance sports properties and events. Most recently, he was the account director for SunTrust Bank's Sports and Entertainment Marketing programs, which included the successful opening of the Atlanta Braves' SunTrust Park. As President of Renaissance, Kevin has continued to develop strategic communications plans and programs for a variety of entities.
Maria Solomon, Senior Manager Corporate Sponsorships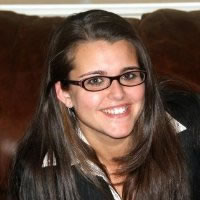 Maria is our Senior Manager of Corporate Partnerships. She brings over thirteen years of international and domestic sports industry experience to the Tour of America. A majority of her background is a direct result of assisting with the coordination and planning of four Olympic and two Paralympic Games for Sydney 2000, Salt Lake City 2002, Athens 2004 and Vancouver 2010. Prior to joining the Tour of America Maria was the Senior Manager for Bid City & Organizing Committee Relations with Helios Partners. Her preceding agency experience includes working for Octagon, Inc. and Gigunda Group. Some clients that Maria has worked with are Kellogg's, P&G, Sprint, and Sony. Maria holds an MBA and M.S.A from Ohio University.
Chris Aronhalt, Medalist Sports Principal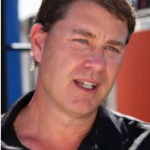 As one of the owners and Managing Partners of Medalist Sports, Chris Aronhalt has proven to be an industry leader in the world of professional cycling and the production of major men's and women's cycling events. With over 20 years of experience in sports marketing and event management, Chris has grown the organization into a full-service international agency. Chris began his career as the Venue Director for the original Medalist Sports, Inc. which owned and operated the Tour DuPont and Tour of China, two of the world's former premier professional cycling events. Following this, Chris was employed by Turner Sports and worked directly on the 1998 Goodwill Games (NYC) as Director of Games Management.
Athlete Steering Committee
We are privileged to have the support of three representatives of the elite women's cycling community. As we continue to develop the Tour of America, our Steering Committee will guide us on how best to deliver a high quality elite women's cycling events with a continuous focus on the needs and vision of our athletes and their teams.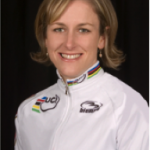 The most decorated female cyclist in U.S. history, Kristin's is a 3-time Olympic Gold medalist in the Olympic individual time trial (Beijing 2008, London 2012 and Rio de Janeiro 2016). She is a two-time World Time Trial champion (2006,2009), Pan American Continental Time Trial Champion (2005) and U.S. National Cycling Champion (2004).  She is also a winner of six U.S. National Championships.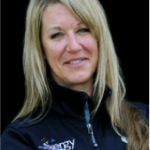 Nicola is the General Manager of Twenty16, a top collegiate recruitment team. She currently serves on the USA Cycling Professional Track Committee. In addition she has also served as the Team Director representative on the USA Cycling Professional Road Committee. 2015 marks her 10th year in team management.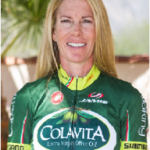 Tina is a 6-time U.S. national criterium champion (2002-2005, 2007, 2009) and a 4-time USA Cycling National Racing Calendar points champion (2000, 2004-2006). Most recently, she was 2nd in the United States National Criterium Championships.